Problem
The HAVEN Central Air Monitor hasn't been able to provide visible data in the HAVEN IAQ app but the system is confirmed as running. You may find the following HVAC Fan Inactive notice in your HAVEN IAQ App dashboard.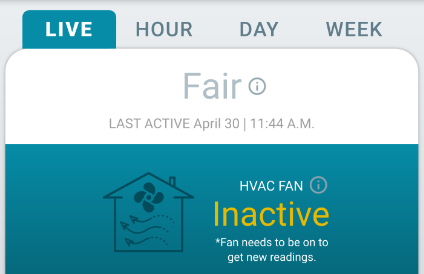 This suggests that the angle or positioning of the air monitor isn't quite right in the duct. The current fix will reset the HAVEN Central Air Monitor and allow you to use the Airflow Validation feature in the HAVEN IAQ app to ensure airflow readings are within the acceptable range.
Crucially, all historical data will remain available after re-provisioning the device.
Solution
1. Perform a hard reset. Insert a pin into the small hole to the left of the antenna and push down for 8-12 seconds.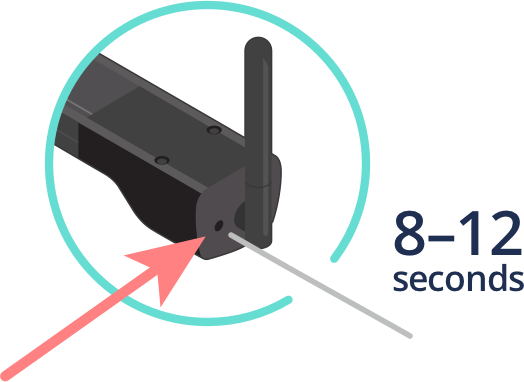 2. LED will turn solid blue which signals it's ready to be reprovisioned to the home's WiFi network through the HAVEN IAQ app.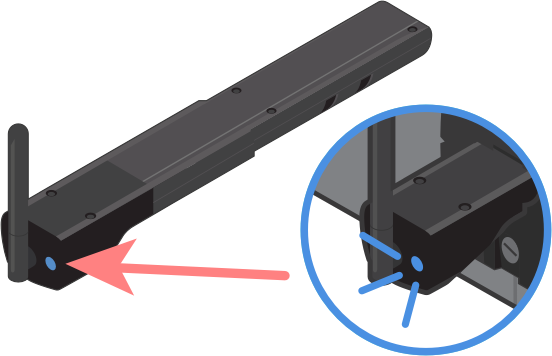 3. Use the HAVEN IAQ app to re-install the device and validate the air monitor's angle in the duct.
This angle validation process is identical to the original installation
The system will now test three positions so as to find the strongest and most reliable airflow.
Select Start and the process will run a 10-second validation, hold the probe in place and repeat this step until the app confirms the final position
If you cannot find 0.4 m/s or 80 fpm of airflow, consider moving the Monitor to an unobstructed position elsewhere on the return duct.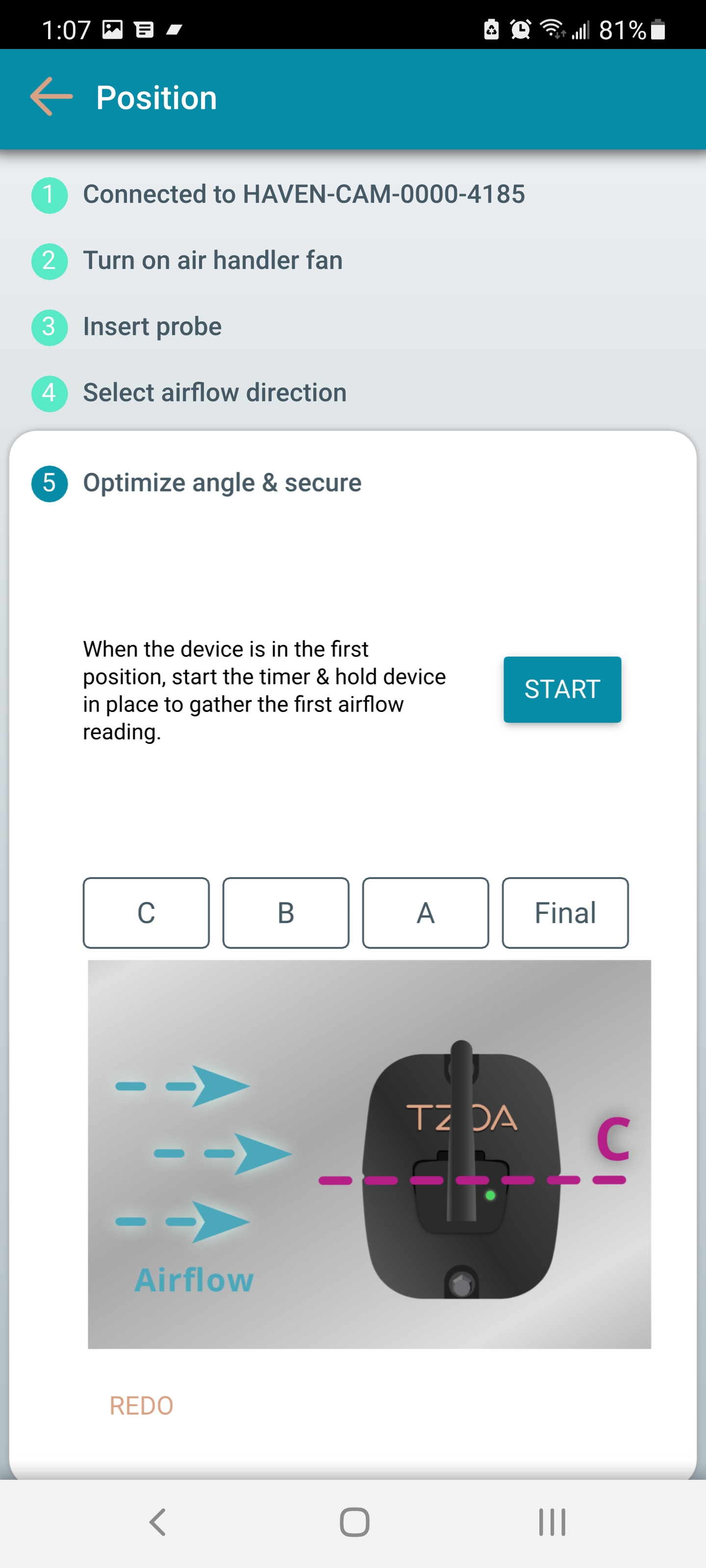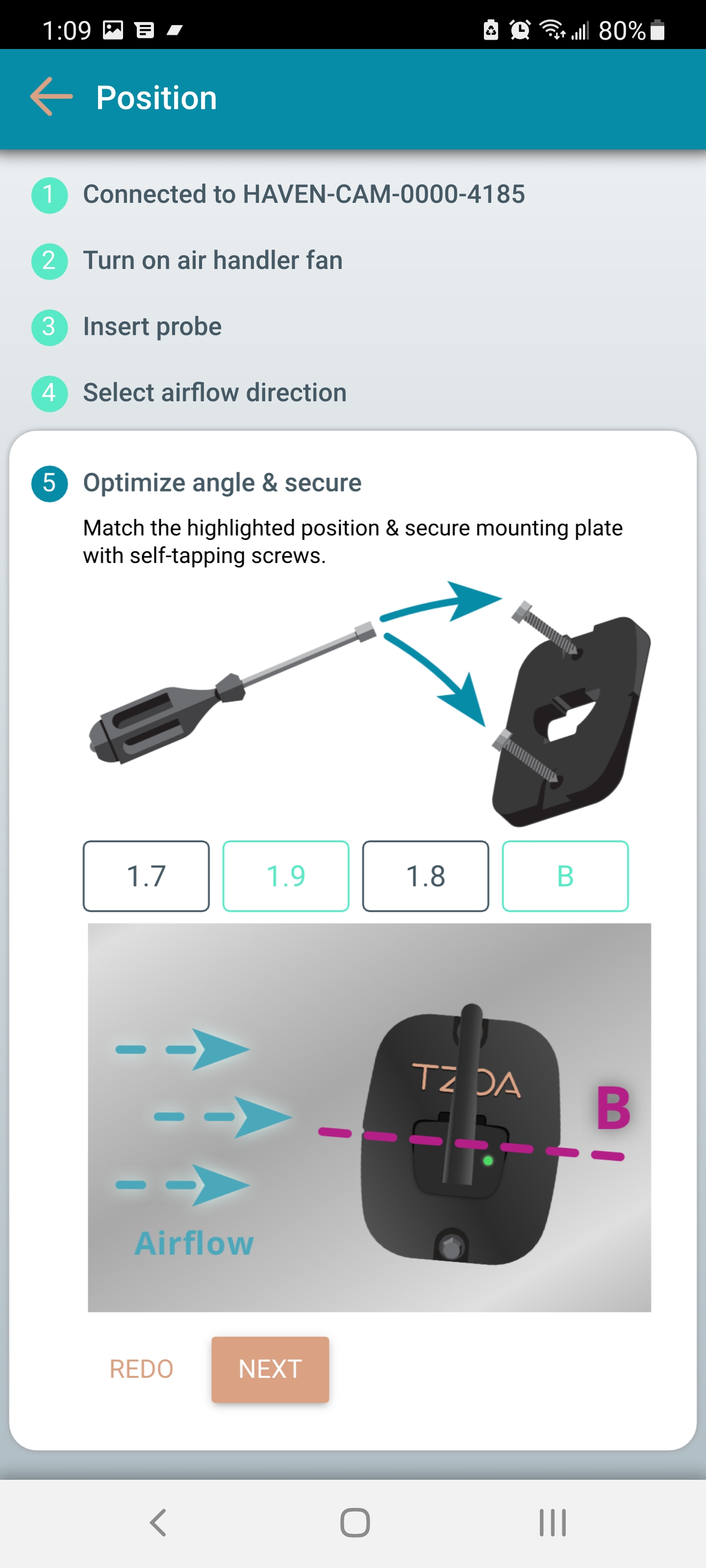 We highly recommend using an anemometer before installation to verify sufficient airflow.

If airflow readings continue to be low, you may need to try another location.

Finish by following the rest of the steps in the HAVEN IAQ app to connect to WiFi.