If you've created both a user and company account in the HAVEN IAQ ecosystem and you'd like to update your company profile information, here are the steps to do so:


1. Log in to the HAVEN Pro Portal
2. Select the kebab menu represented by the three dots on the top right-hand corner of the screen: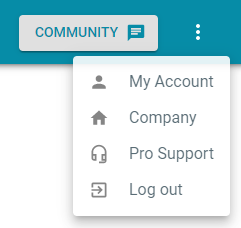 3. Here, you'll find the company details you supplied during the sign-up process.
4. Select either of the bronze pen tools to update your company details and/or your company logo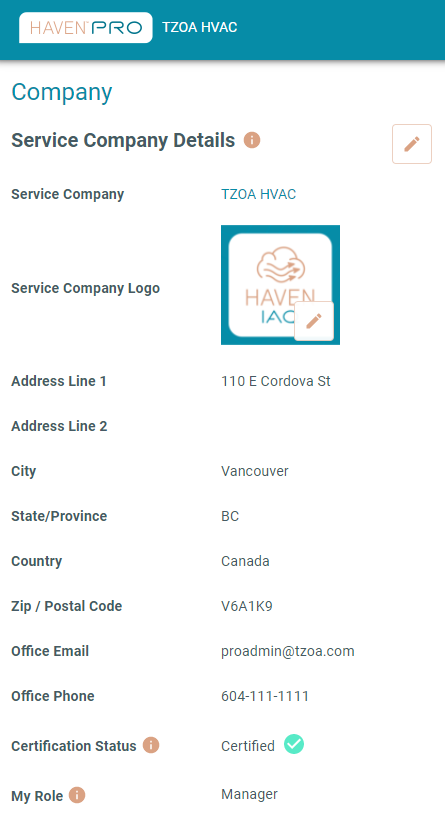 To the left of the Service Company Details, you will see a list of all the team members in your service company.
In the near future, you will be able to manage which of your service company's techs have access to certain parts of the HAVEN software ecosystem. For the time being, to change the permission settings, please contact HAVEN Customer Service.