HAVEN is committed to making its system easy to use. That means talking to Pros and Homeowners regularly and ensuring we're meeting your needs! One thing we heard time and time again was from Pros. You told us you prefer seeing airflow velocity in fpm (feet per minute). So, as of HAVEN IAQ version 4.17.2, we allow Pros to view the airflow velocity in fpm in addition to m/s for the airflow test.
How can I select it?
During a HAVEN Monitor installation, make sure to select your preferred unit in the "Fine Tune - Reference Airflow Velocity Reading" step. This will ensure you're seeing it in the Angle Optimization test later on.


You don't need to enter a reference velocity reading in order to make use of this. Simply select your unit and click "Skip".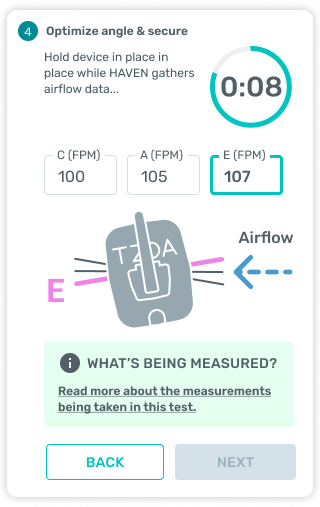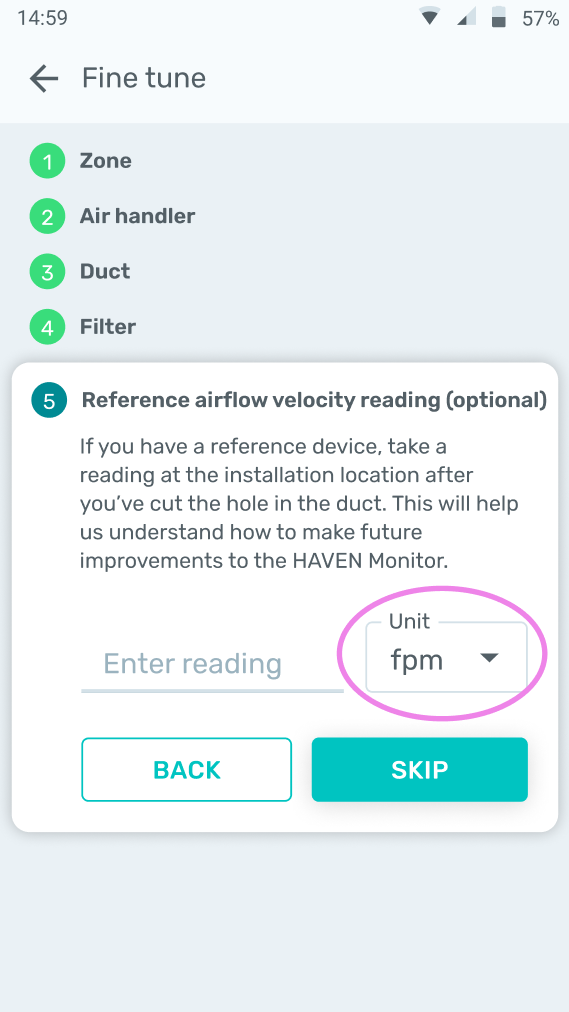 Related Articles